Assemblages
St. Louis West End Neighborhood
The last streetcar ran its final course on the Hodiamont Tracks of St. Louis in May of 1966, succumbing to the pressures of suburbanization and personal cars that began to claim the streets. The Hodiamont Tracks is currently a desolate back alley that penetrates the West End neighborhood, and much too often the site of illegal dumping and activities, deplete of community-enhancing amenities. The tracks in this underserved neighborhood will soon be transformed into a greenway, enticing people back with its social and ecological vibrancy.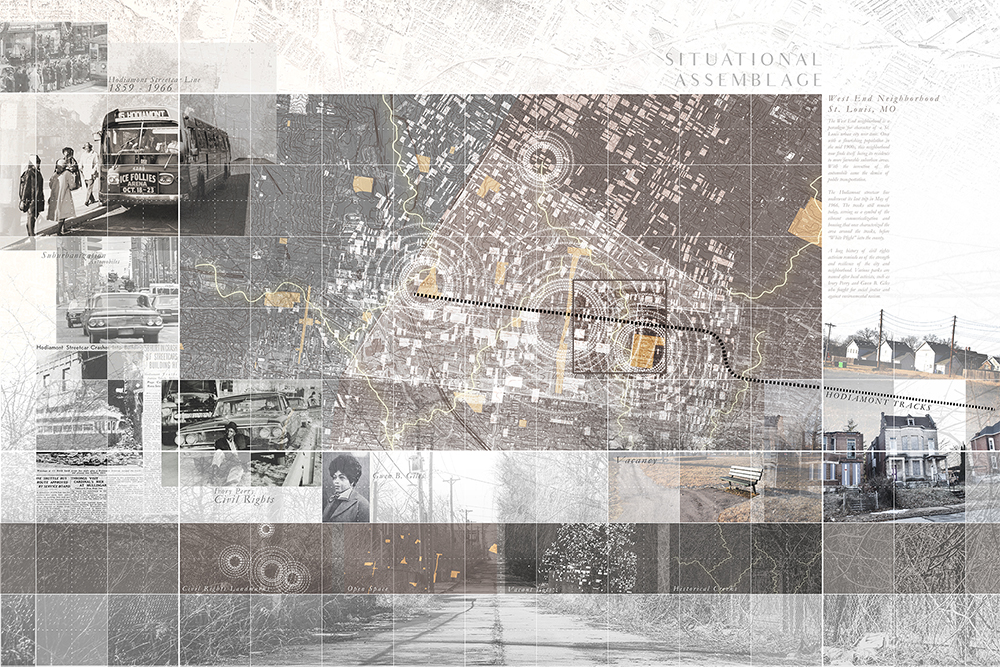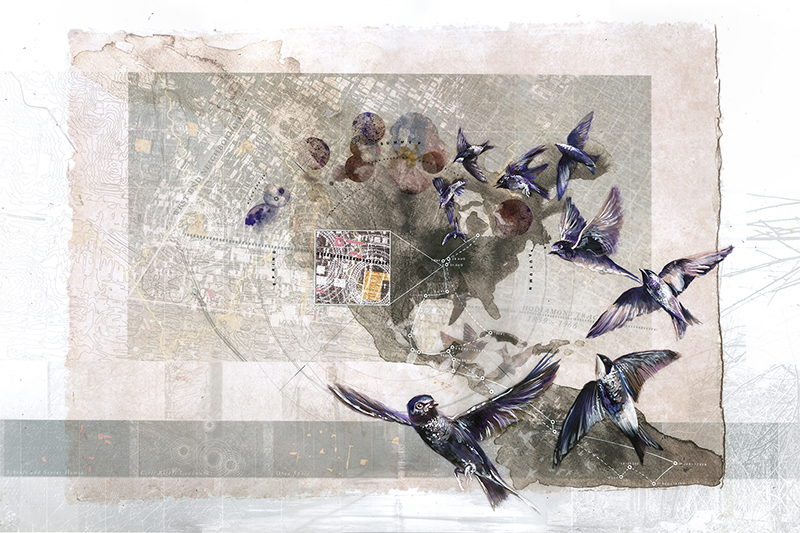 St. Louis White Plight Produced in collaboration with Michele Chen
Urban renewal projects, redlining policies, municipal property zoning, and the National Housing Act in St. Louis beginning in the 1900s have directly influenced demographic patterns of white and African American populations observed in St. Louis City and County. Mapping these policies, which are often disguised misleadingly as ideas of reform, highlight the politics behind the phenomenon of "white plight."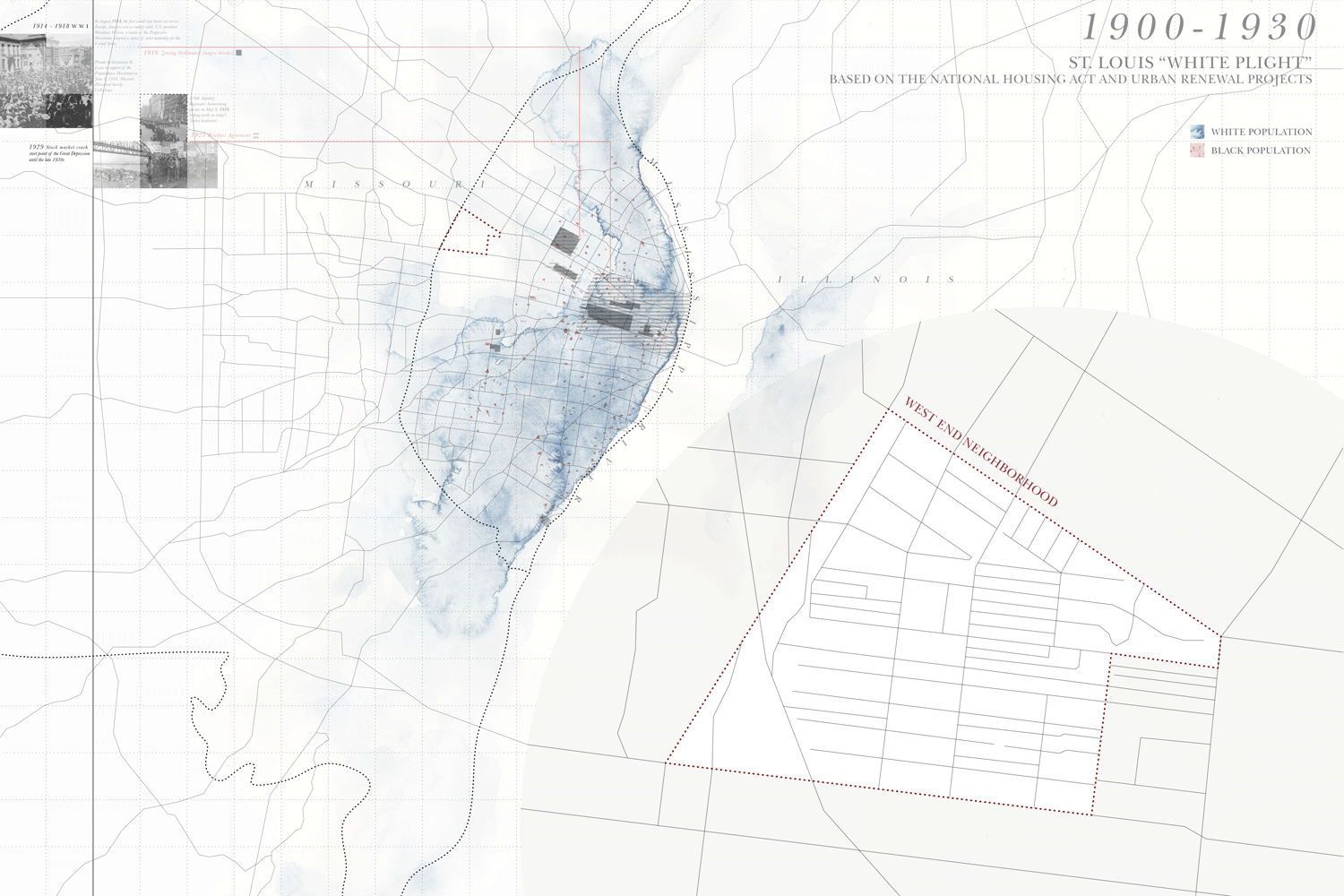 From St. Louis to the Dead Zone
The link between the ecological health of the Mississippi River and manufacturing and agricultural -distribution industries is depicted at two scales. River barge terminal instructures' scales are exagerated.